I enjoy visiting other blogs for a number of reasons.  I visit other blogs to learn new craft techniques, parenting advice, tutorials, recipes and inspiration to just name a few.  One thing that I noticed when I visit other blogs is that most of them have these cute little buttons that I can cut-and-paste onto my blog.  My readers can then just click on this button and view some of the blogs that I also enjoy reading.  I always thought that this was great and I wanted one for my blog so I put it on my list of "Things To Do".
When I was visiting Happy Hour Projects I was so excited to see that Adrianne posted a tutorial on Making A Grab-able Button.  I didn't have time to try her tutorial when I first read about it but it was something that I definately wanted to come back to.  I am now happy to say that I can now finally cross "getting a blog button" off of my "Things To Do" list.  I sat down tonight to work on it and I was amazed at how easy it was!  I was able to make my button on the first attempt by following Adrianne's tutorial.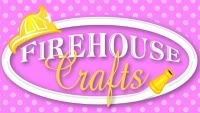 I am planning on starting a Linky Party in the next few weeks and I was able to create a grab-able button for that tonight as well.  I am also planning on doing a weekly Knit Night so that everyone can post about their current knitting projects, completed projects, knitting problems or knitting triumphs.  Yes, you guessed it, I already made a button for that too!
So, thank you to Adrianne for such a wonderful tutorial.  I hope that everyone continues to come back and visit me and please feel free to join my Linky Parties.  I will post as soon as I get them up and running.  In the meantime, feel free to grab my new button in my sidebar if you would like to place it on your blog.